Meet the Team
Andrea
Dental Hygienist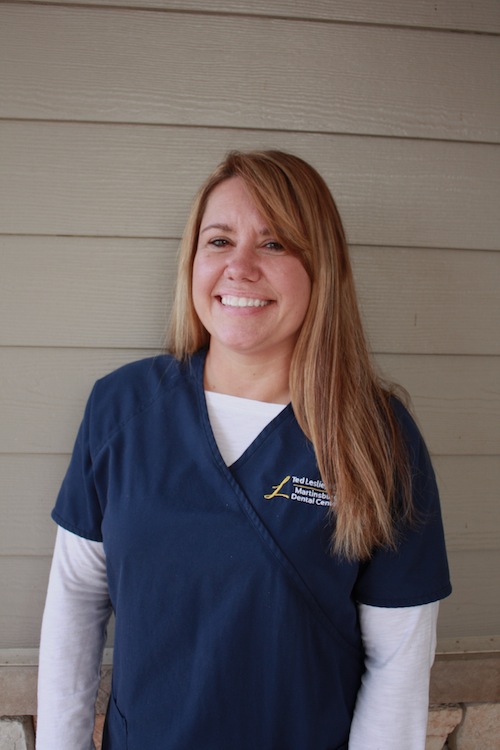 It's fulfilling to work one-to-one with our patients. I'm happy when they improve their dental health and are confident in their smiles! I've been in the dental field since 1994 and joined the Martinsburg Dental Center team in 2005.
As a hygienist, I evaluate a patient's overall and oral health, update their records, and take X-rays.
While cleaning my patient's teeth, I talk with them about their dental health. Together, we identify ways they can change their home care routine and make their smile healthier and more beautiful.
When not working, I love spending time with my spouse and two children. We enjoy going to the beach and watching our daughter play softball.
Gretchen
Dental Hygienist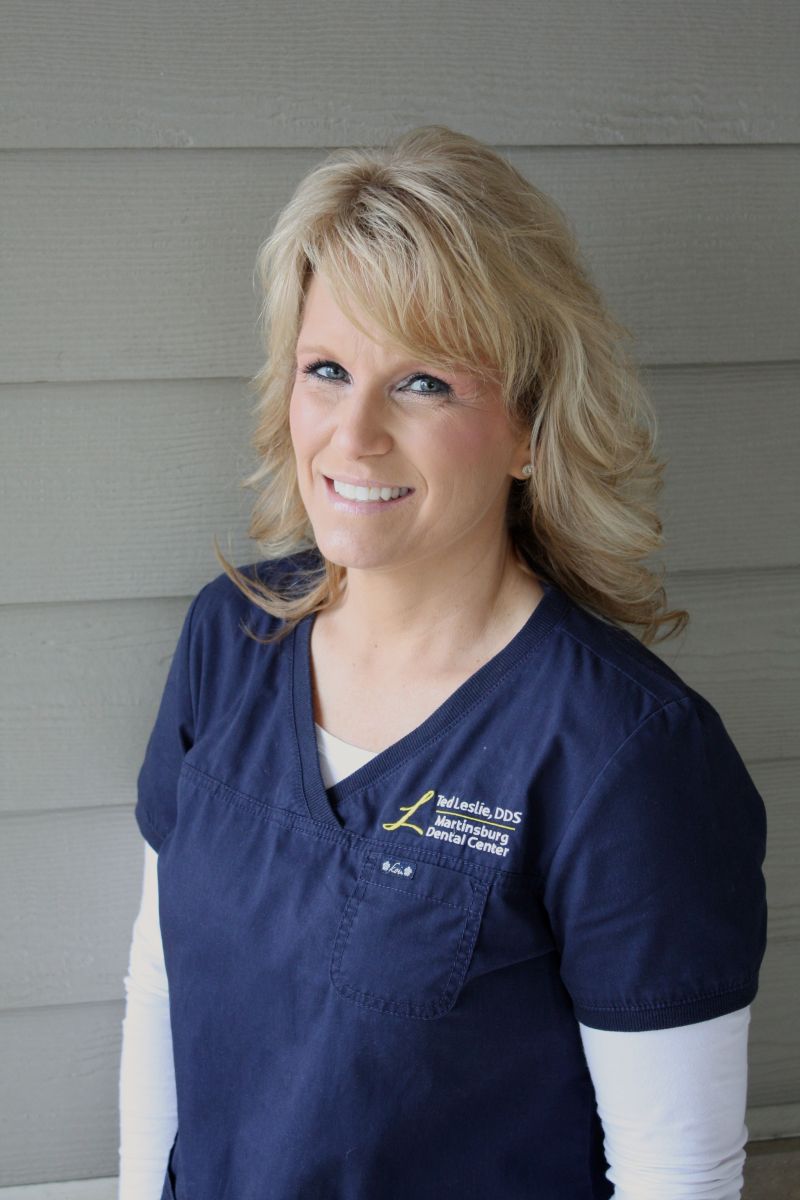 I truly care about each of my patients: I want them to be healthy, happy, and to achieve a smile they love. My career started in 1994 and I became part of our dental family in 2014. Dr. Leslie is an exceptional dentist who genuinely wants what's best for patients and my teammates want the same.
I review my patient's health history, examine their mouth for signs of dental disease, take X-rays, and perform cleanings and scaling and root planing.
Much of my time with a patient focuses on education: I want people to understand why it's important to take care of their smile's health!
When not working, most of my time is spent supporting and cheering my children, Aerial and Hunter, at their sporting events. I've been married almost 20 years and in addition to my two human kids, our family includes three pets: Mountaineer, Jericho, and Journey.
Rita
Dental Assistant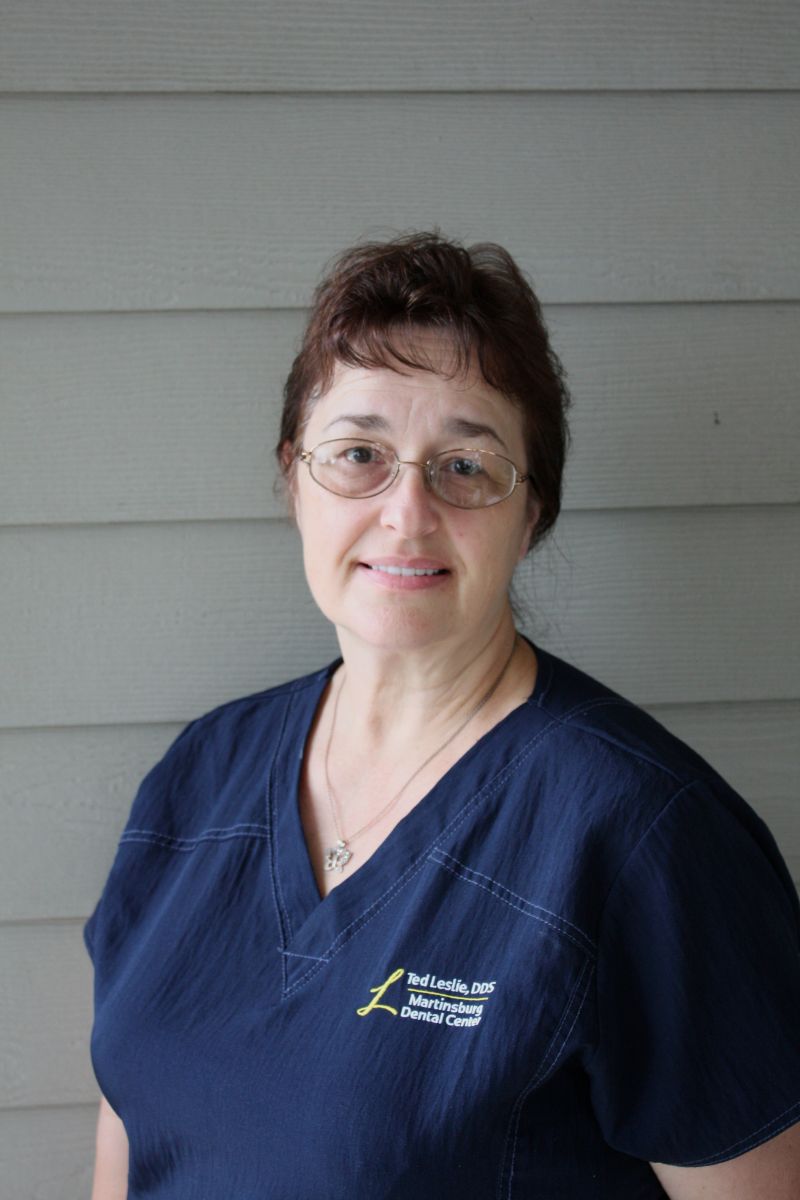 I like helping people understand the importance of good oral hygiene and dental care: everyone deserves a healthy smile. We have a wonderful office, where we care about each other – and each patient – like family! My career in the dental field began in 1990. I was thrilled to join Dr. Leslie and my teammates in 2015.
I sanitize and ready rooms, seat patients, and prepare them for their procedure.
Sitting chairside, I assist Dr. Leslie while talking with our patient about what we're doing and checking that they're comfortable.
I've been happily married to the same great guy for almost 30 years. We have two children and five wonderful grandchildren.
Some of our favorite times, as a family, are spent camping.
Dawn
Administrative Coordinator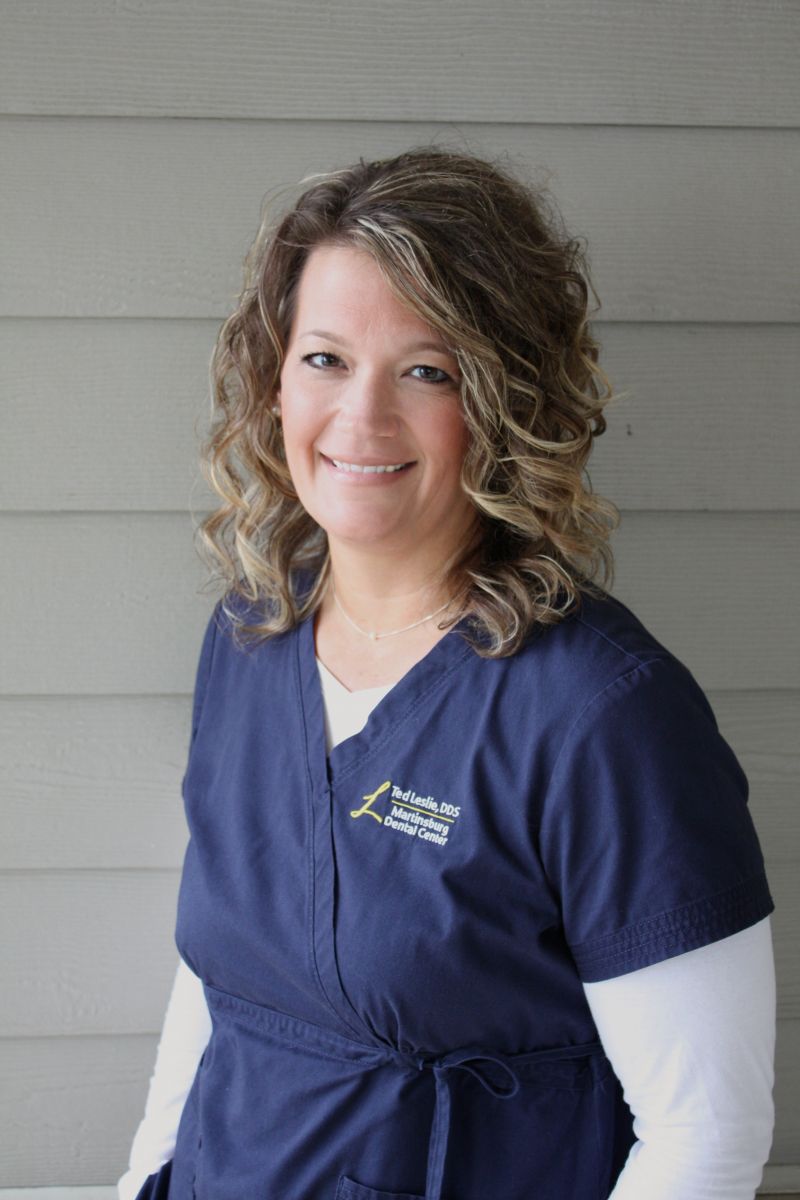 I am happy making sure each patient feels at ease and comfortable while in our care. It's a pleasure to be part of a great practice, where we help people achieve a healthy and attractive smile.
I started in the dental field in 2009 and joined Dr. Leslie and our team in 2016.
Working in the front office, I greet patients, update their information, schedule and confirm appointments, and answer the phone.
I also work closely with each patient to review and coordinate their treatment plan and help them get the most from their insurance benefits.
I was born and raised in Martinsburg and enjoy volunteering in the community. I'm married and have two daughters, Alexa and Gracey.
My favorite hobbies include cake decorating and crafting, but most of all I enjoy being with loved ones.